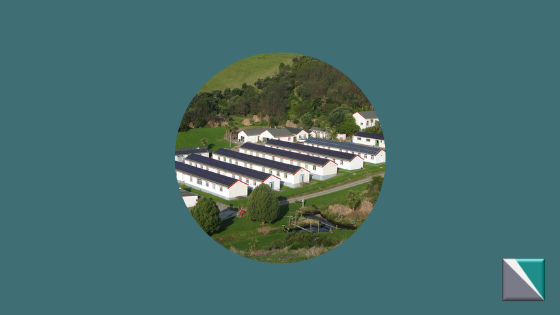 60kW Off-Grid power installation on Motutapu Island
After a major study of energy use on Motutapu Island, the Department of Conservation sought to harness the power of solar energy to reduce reliance on generators.
ENERGY REQUIREMENTS
Facilities on the island that directly draw electricity from the island grid include a DoC Field Centre, 11 houses, the Motutapu Outdoor Education Centre (which has 45,000 children stay per year), telecommunications towers by Vodafone and Telecom, and Motutapu Farms Limited. In addition, potable water is pumped to all of the facilities (apart from the telecommunications towers). The total power usage recorded was close to 133,000 kWh.
THE SYSTEM
The solar power system installed by Power Technology is an AC coupled system, which involves the connection of photovoltaic (PV) panels to an AC network. It includes:
12 Premium SMA (Germany) Sunny Island 5kW inverter chargers

60kW of PV modules by Schott Solar (Germany), consisting of 225W Polycrystalline and 100W Thin Film modules

24 Enasolar (New Zealand) Grid Connect 2kW inverters

12,000Ah storage of Exide Technology batteries, comprised of 4 banks of 2 strings each
SOLAR ENERGY GAINS
With the objective of offsetting diesel consumption, maintenance and servicing costs, the target solar contribution for this solar power system was 65,000kWh. This was achieved, ensuring a much more sustainable energy approach.