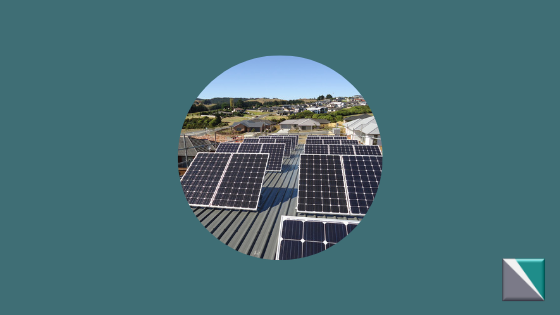 New Zealand's first 8/10 home star rated house
The chance to get involved in establishing New Zealand's first 8/10 Home Star rated house allowed our residential solar power experts to show off their capability.
Located in Beachlands, Auckland, the 'Ideal House' was developed with the aim of achieving an 8 star Home Star rating, and a Positive energy rating.
To meet the brief, Power Technology designed a large domestic 8kW solar panel system utilising the more efficient mono-crystalline photovoltaic modules.
This super-efficient solar power system produces enough power per day to run two average size houses. It will ensure the home's energy requirements are completely fulfilled, with the extra energy fed into the grid to provide a positive return.
THE SYSTEM
Power Technology's solar power system encompasses 32 x 250W CSUN Mono-crystalline panels, mounted on 15-30 degree roof mount brackets and angled at 26 degrees. The chosen angle ensured maximum solar power generation all year round, with slightly more emphasis on summer generation when the sun is at its highest radiation level.
Two German made 4kW KACO inverters convert the solar panel's energy to usable 240V domestic power and a Piccolog inverter module combines the inverter outputs into a format that can be displayed on a tablet device.
THE OUTCOME
Over the next two years, the Ideal House will act as a working exhibition of the latest in renewable energy technology and positive energy projects.