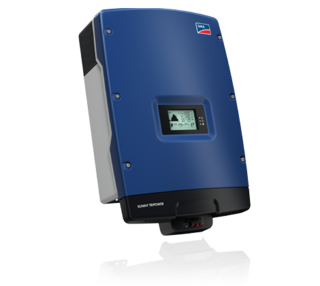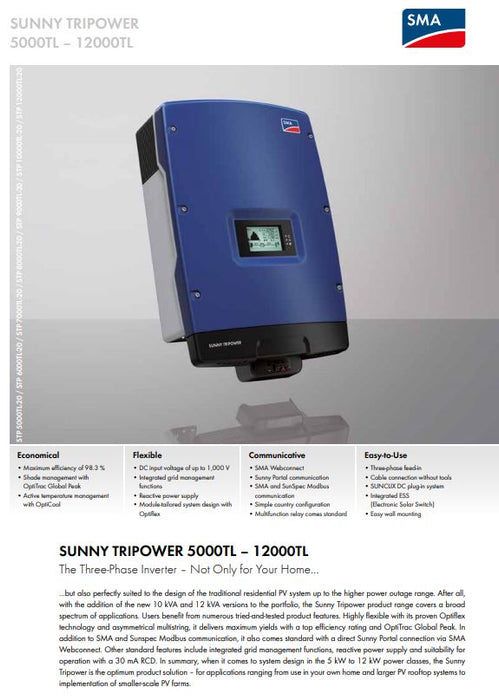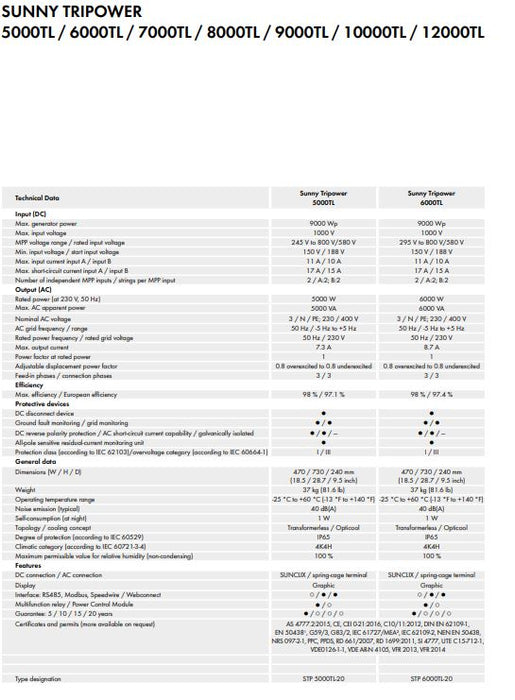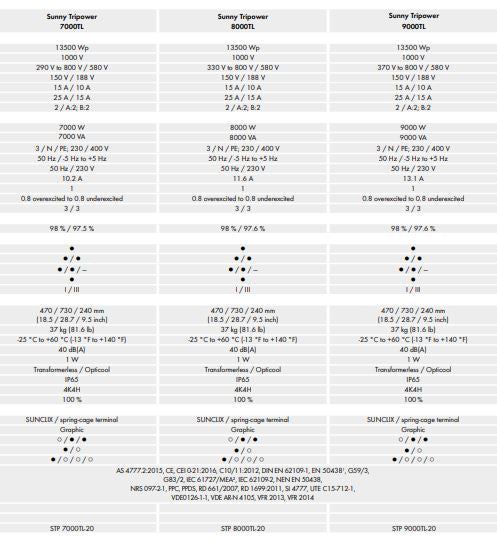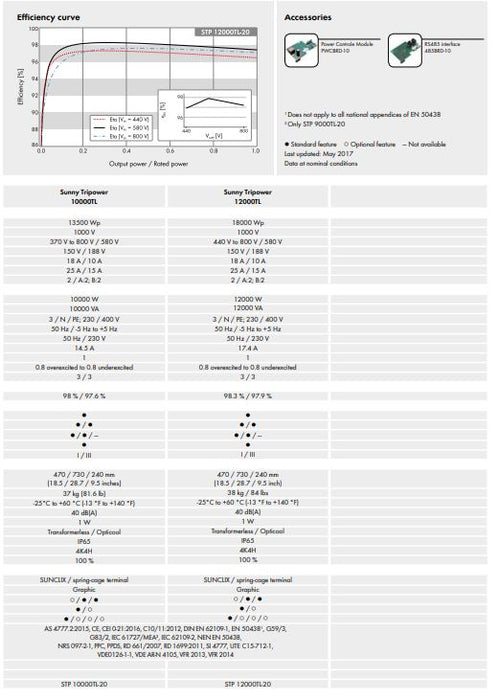 SMA STP 6000TL-20 -3ph. 6kW Solar Inverter
Sunny TRIPOWER Range 5kW to 12kW, The Three Phase inverters for Home or Commercial use.
Tthe Sunny Tripower product range from SMA covers a broad spectrum of applications. Users benefit from numerous tried-and-tested product features. Highly flexible with its proven Optiflex technology and asymmetrical multistring, it delivers maximum yields with a top efficiency rating and OptiTrac Global Peak. In addition to SMA and Sunspec Modbus communication, it also comes standard with a direct Sunny Portal connection via SMA Webconnect. Other standard features include integrated grid management functions, reactive power supply and suitability for operation with a 30 mA RCD.In summary, when it comes to system design in the 5 kW to 12 kW power classes, the Sunny Tripower is the optimum product solution – for applications ranging from use in your own home and larger PV rooftop systems to implementation of smaller-scale PV farms.
Suitable for Off-Grid applications with AC Coupling on SUNNY ISLAND B-Directional Battery Inverters